Learn how to disable video autoplay in Facebook on your iPhone or iPad running iOS 11 / 12. Autoplaying videos in Facebook can waste a lot of data especially if you on a cellular network. You have the option to completely disable autoplay or only allow video autoplay when connected to Wi-Fi.
How-to Disable Facebook Video Autoplay on iOS 11 / 12
1. Open Facebook and press the three horizontal line icon to see more settings.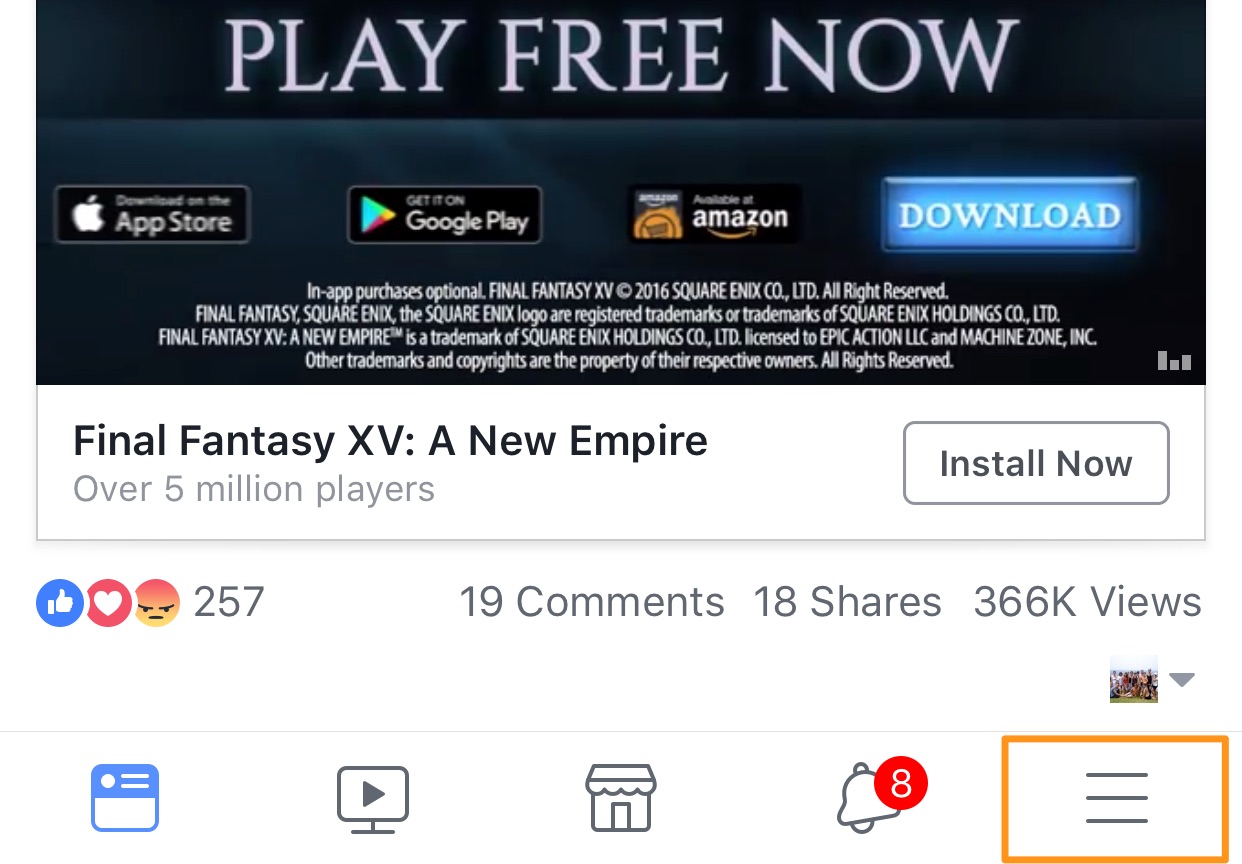 2. Scroll down and go to Settings.
3. Go to Account Settings.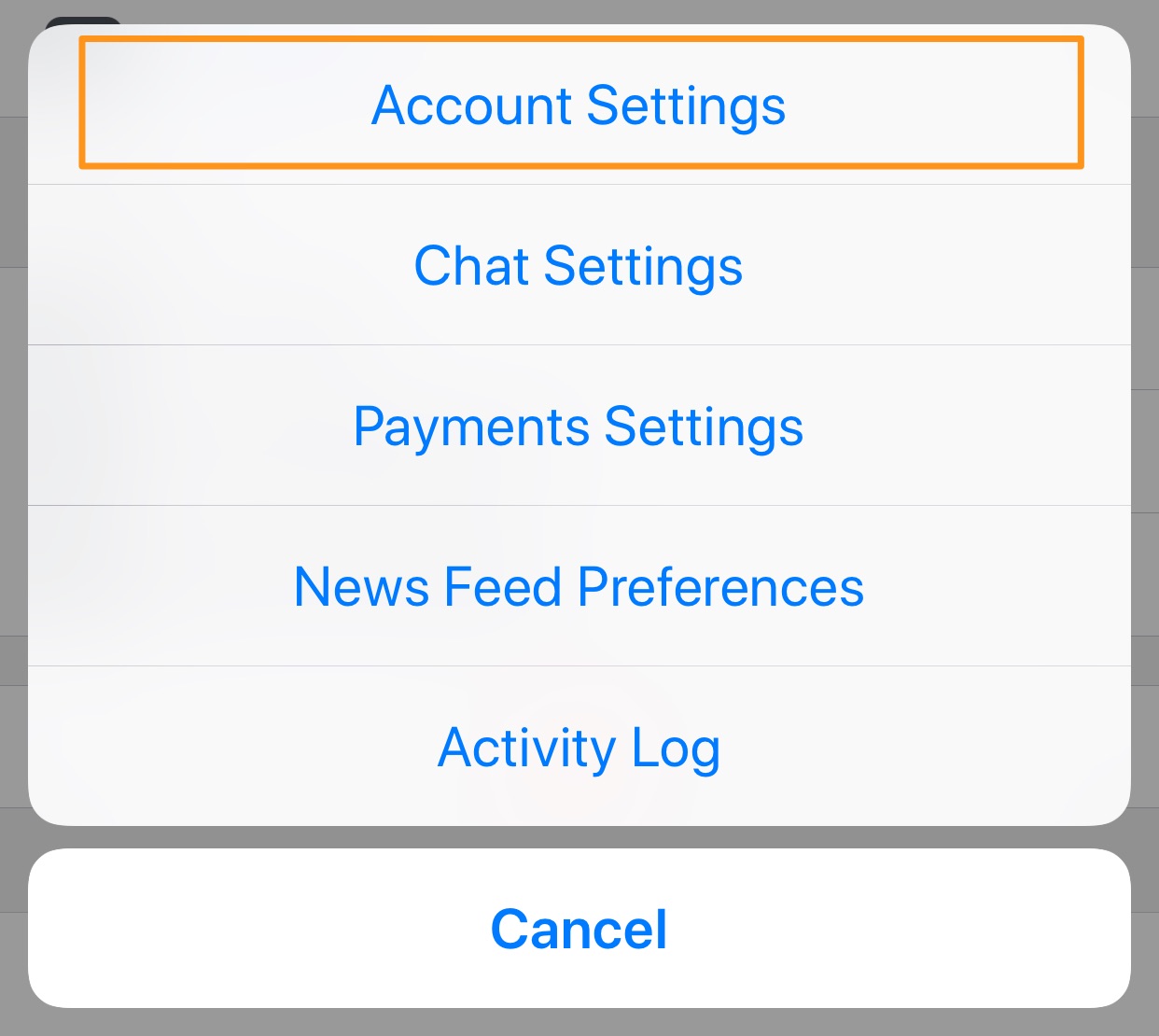 4. Go to Video and Photos.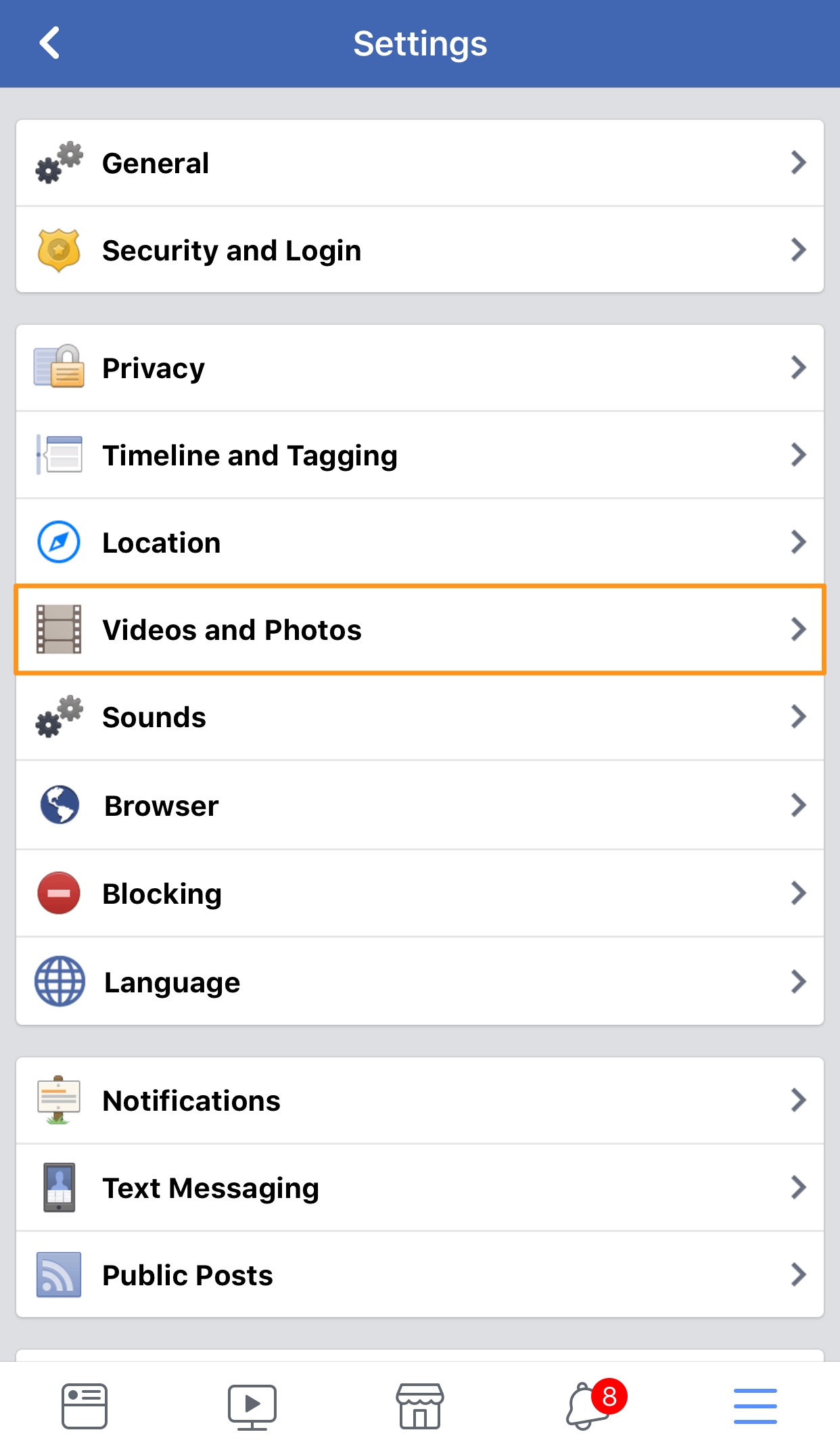 5. Go to Autoplay.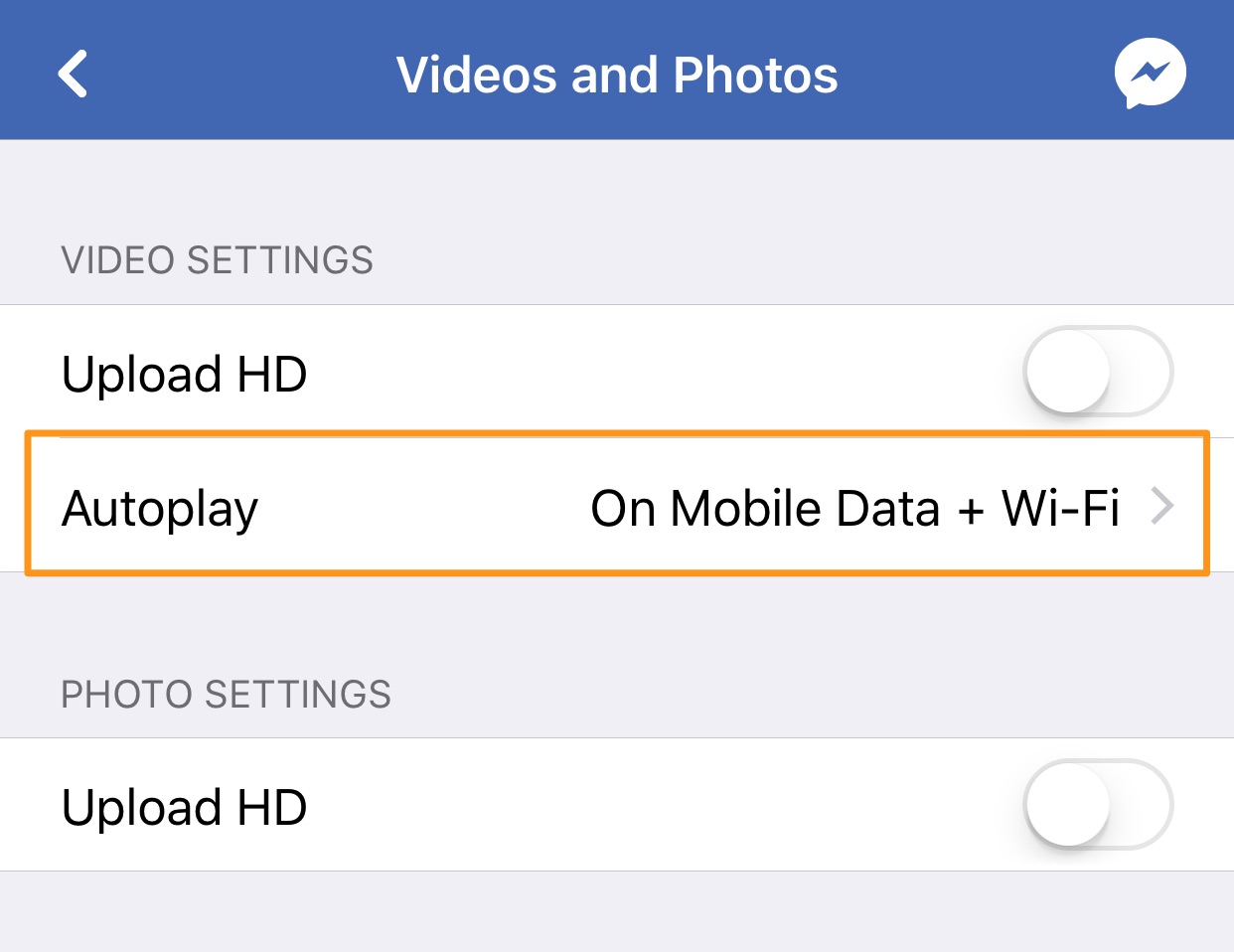 6. Change the setting to the desired option.