Learn how to convert .deb files to .ipa files on your Mac in this tutorial. These two file extensions (.deb and .ipa) are used to sideload apps to iOS devices.
How-to Convert .deb Files to .ipa Files on Mac
1. Extract the .deb file (you may need a program like The Unarchiver).

2. Open the extracted folder and you should see a "data.tar.lzma" file inside. Extract it. A new folder named "data" will appear.

3. Open the extracted "data" folder and open the "Applications" folder. You should see a program file or folder inside.

4. Create a new folder named "Payload" and move the program file/folder inside to the new folder.

5. Right-click the "Payload" folder and compress it.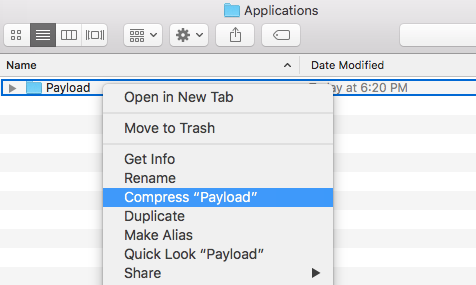 6. You should now have a new zipped file named "Payload.zip". Rename it and change the extension to from ".zip" to ".ipa".

That's it. The .deb file is now converted to .ipa.