Learn how to turn off AMBER Alerts on your iPhone or iPad running iOS 11. This tutorial will also show you how to disable Emergency Alerts.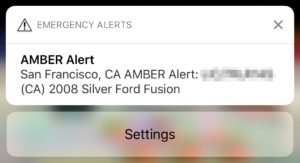 How-to Disable AMBER Alerts on iOS 11
1. Go to Settings> Notifications and scroll all the way down to the Government Alerts section. Here you can disable AMBER Alerts and/or Emergency Alerts.